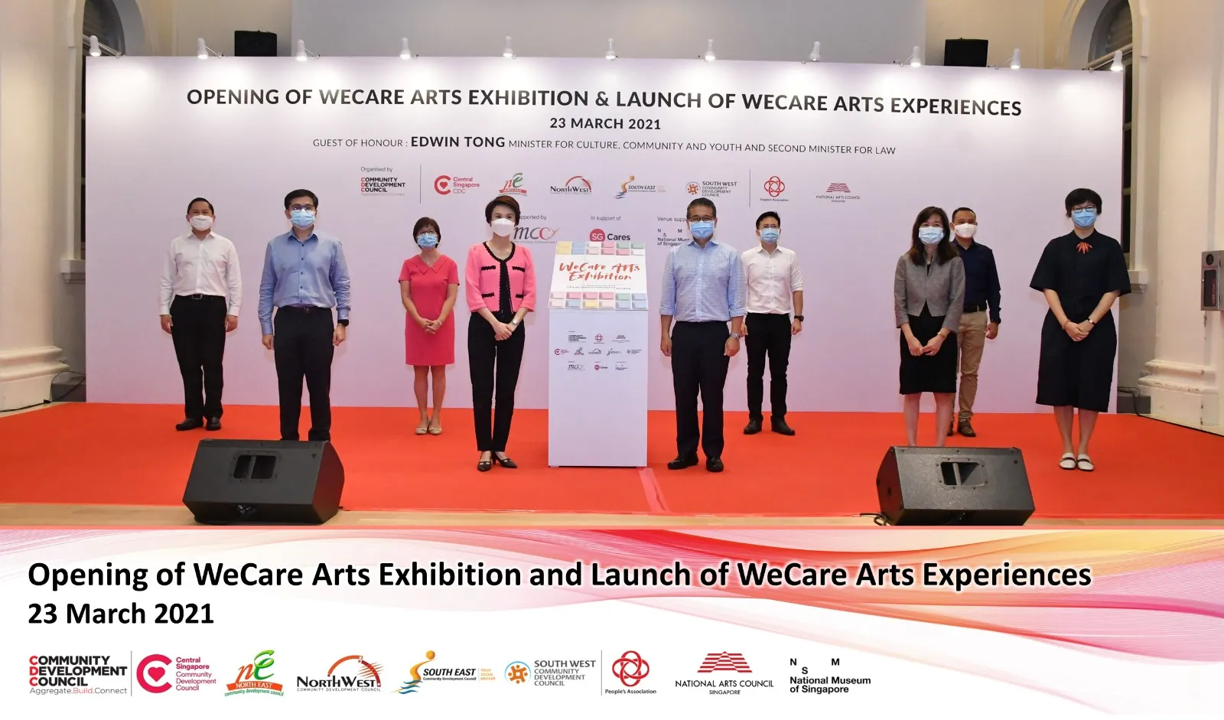 About the WeCare Arts Fund@CDC
The WeCare Arts Fund@CDC is a grant scheme in partnership between the CDCs and the National Arts Council (NAC). The fund aims to support Social Service Agencies (SSAs) and Self-Help Groups (SHGs) by engaging their beneficiaries through the arts. The CDCs and the NAC renewed their partnership on 4 September 2017 by setting aside $1 million for the WeCare Arts Fund over the next two year for programmes that make arts inclusive and promote self-confidence among the led advantages and underserved communities.
Activities supported by the Fund
The fund supports project costs that involve artists working directly with SSAs/SHGs and their beneficiaries through the Performing, Visual, Literary and Multi-Disciplinary arts.
Who is the Fund for?
The fund is open to all SSAs/SHGs that are keen to work with artists / arts groups to bring arts to their beneficiaries. SSAs must be a member of the National Council of Social Service (NCSS). Artists may approach SSAs directly in order to submit an application for the Fund.
Download the Guide and Application Form.
*With effect from January 2020, interested SSAs can submit their application online via the OurSG Grant Portal (https://oursggrants.gov.sg) for a more seamless grant application process using CorpPass. 
For further enquiries, you may contact the CDCs officer in your district to find out more about the fund: